Wondering how to register for DELP Delhi? Then, look no further. Here you find how you can register for the scheme at www.eeslindia.org/Delhi-Launch to get Prakash Path LED Lamp of Rs.10.
In India, many people are still unaware about the energy-efficient LED lights. So to make them aware about the benefits of the LED lights and to spread the message of energy conservation in the country, Prime Minister of India: Mr. Narendra Modi launched a new scheme for LED bulb distribution. Under Domestic Efficient Lighting Programme (DELP) in Delhi and a National Programme for LED-based Home & Street Lighting scheme, LED bulbs will be distributed for Rs. 10 to all domestic consumers who register for DELP online or offline.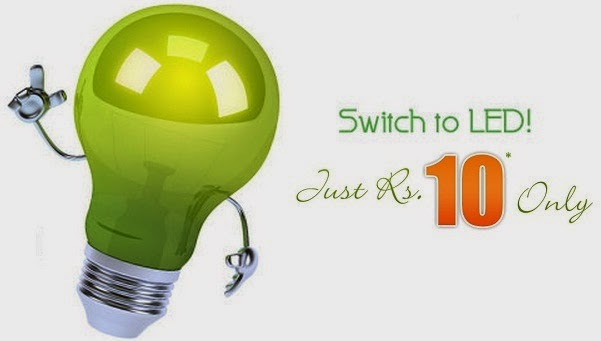 The aim of this initiative is to reduce energy consumption in the country & save the environment. Initially, the scheme will be available in Delhi, starting from March 2015. The whole project of installing LED bulbs (for domestic and street-lights in 100 cities) will be completed until March 2016. Continue reading How to register for Prakash Path DELP LED Lamp of Rs.10?