LEDs are the perfect energy-efficient lighting solution for commercial, public and residential use. They are gaining so much popularity due to lower energy consumption and much longer life. In order to promote environment friendly & energy efficient LED products and technology, Media exposition & Events (MEX) organizes LED exhibition/ LED Expo in India and Thailand every year. LED Expo is in its 11th edition this year, which is going to take place at Pragati Maidan in New Delhi from 5th to 7th December, 2014.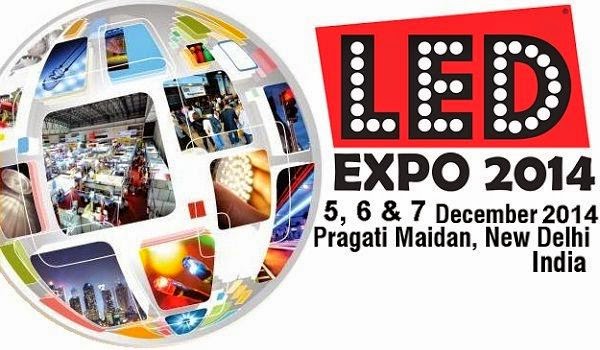 LED Expo 2014 is expected to witness multifold growth in terms of area, size, number of exhibitors & visitor compared to previous LED Expo editions. India's one of its kind show exclusively on LED lighting Products and Technology, LED Expo offers a great networking platform and business opportunity for LED manufacturers and visitors alike.
Just like previous editions, this year also the event will showcase the latest, innovative and trend-setting products from leading LED companies like Philips Toshiba, Rabyte Electronics Pvt. Ltd., 3M, Cree, etc. At LED Expo 2014 Delhi, these leading LED companies will unveil a range of products from LED lighting products to LED apps & accessories.
LED Exhibition 2014 at Delhi will include interactive workshops on LED, hands-on-training sessions, live demo rooms and mock up rooms. Visitors from various fields like Architects, Hospitality, Real estate, Educational institutions, Govt. Planning Departments, Municipal Corporation and Automotive Industry are expected to attend event at Delhi.