Real Factors you should consider while buying best quality LED Street Lights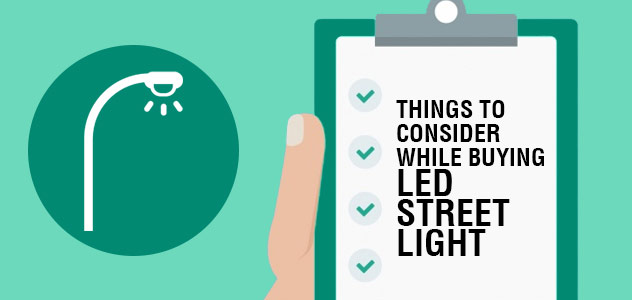 Switching to LED lighting is a wise decision, as the incandescent lights are expensive and inefficient too. By delivering exquisite services, LED lights are ruling in the market. This has given a great hike in demand of LED street lights. Due to increasing demand, the manufacturers have also grown multifold. It's quite natural. But with the rising number of manufacturers, the frauds are also growing. So, being conscious is essential while buying LED street lights.
The reason for choosing the best one is not only this. Another reason is its unnecessary fitting efforts & expenses. Unlike indoor lighting, street light fitting needs lots of efforts, and anyhow, if you choose the wrong one, then you have to bear heavy maintenance cost. This can excessively shake your budget. Always keep this thing in mind:
Cheap LED street light = High Maintenance Cost
In order to choose best quality LED street lights, we are going to discuss the two quality factors that must be kept in mind. Let's discuss, how could these factors, i.e. overall construction of LED street lights & power supply makes an impact on your wise decision in choosing best LED street lights:
Recommended Read: Top 10 LED Street Lights in India: Comparison to Buy Best
1. Power Supply: Protection and Technology
Streetlight is used for outdoor purpose. So power condition is very critical especially in India. Power Supply has to fight with worst power conditions such as lightning strike during rainy season. In Indoor lighting there is no requirement for extra surge protection. But Outdoor power supply must have good surge protection and high voltage protection otherwise it may fail anytime. Here are the quality factors of good power supply.
420 VAC or 2 Phase protection (Recommended for Indian power conditions).
Minimum 4KV surge protection.
Ground connection with surge protection.
Power supply can be replaced on the site without detachment from pole.
Power supply must be isolated
2. Streetlight Overall construction:
You might wonder that why LED Chip quality is not listed as second most important thing. Actually LED chip have theoretically unlimited life if you provide good power supply. LED chip is a solid state device in which efficacy decrease with time.
Many of outdoor products, especially streetlights fail due to poor body construction. It can fail due to many reasons. Some are given below:
Protection glass broke down and waterproofing failed
Body gets rusted by rain/weather
Body broken by psychical shock like animal or any other
Waterproofing gasket broke down due to poor quality
A Good Quality LED streetlight's body must have following qualities:
Pure Polyester based powder coating which can resist sunlight and outdoor weather
Minimum 4mm Toughen Glass
IP65 Waterproofing
Rigid Heavy aluminum body for weather protection like heavy wind/rain
Power coating or any other good paint required for longer life of outer body.
Stainless steel based screws and other small parts
Aluminum Body with chemical treatment to resist rusting
Other important factors for best quality LED street light
Lumens/watt (Light output) of overall streetlight
Asymmetric distribution of lights by lens or other arrangement. (It will give more light output to road side and less output to opposite side.)
Pole height should be according to wattage rating of streetlight

Below 12 feet – below 15 watt
12-15 foot – 15-30 watt
15-20 foot – 30 to 50 watt
Above 20 feet – above 50 watt
Also consider following factors for streetlight wattage and Pole height: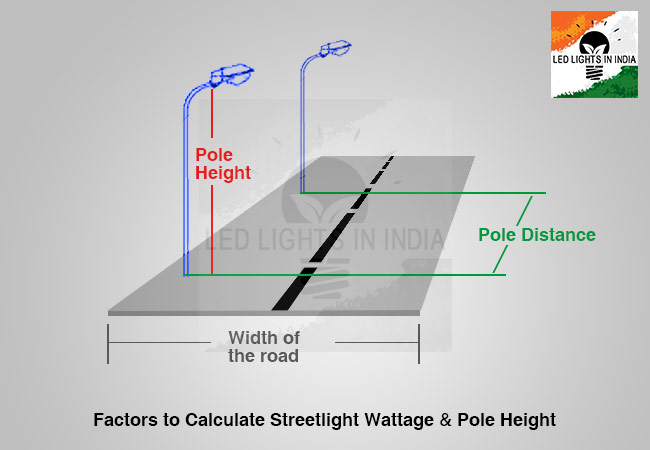 Width of road
Distance between poles
Safety requirement
Installation area: Rural, town or metro city?
Traffic amount
Public or private usage
Save